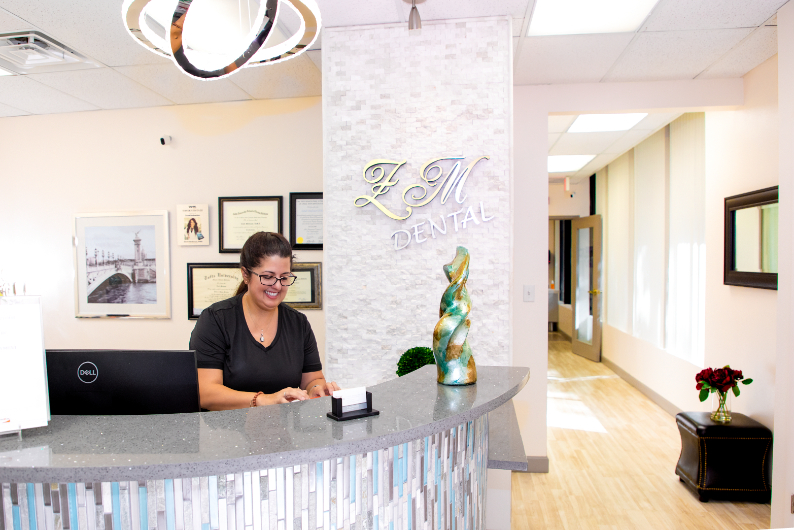 Dentist in Tampa, FL
New Patients
We understand how intimidating visiting a dentist for the first time can be. Not only can the paperwork be overwhelming, but also many people are anxious about going to the dentist.
We are committed to providing you with excellent dental care. We want you to expect nothing but the best from us. We appreciate that you trust us with your business, and we look forward to taking the best care of you and your smile!
We strive to ensure that all our patients have an enjoyable visit any time they visit our office. A friendly receptionist will greet you, and our entire staff is here for you during your appointment. We will do everything we can to ensure you have a good visit.
We do our best to stay up-to-date on the latest dental advances so that we can keep your smile healthy and bright. We are here to answer any questions or alleviate any concerns before you even see the dentist! We also work hard to ensure that our hospital is as clean as possible and fresh smelling.
Before your first visit, feel free to ask any of our staff members any questions to help alleviate your concerns about coming to see your dentist. Our new patient forms are available online to download at your convenience and bring to your appointment.
If you would like to schedule your first appointment or have any questions about our practice or staff, don't hesitate to call us today at (813) 513-5045.
New Patients, please fill out all the forms available. If you need assistance with this page, please call us, and we'll be glad to assist you. You may also fill out these forms at the office.
Online Forms